True Omnichannel Commerce - Shopify Plus Digital Day panel discussion
We hear the word omnichannel thrown around a lot these days. Being Omnichannel can literally be having a website and the capability to take orders online and over the phone. But in this case we are going to dive a little deeper as the need to be truely omnichannel grows. Hear from Omnichannel Champions that have spread their reach to grow their brand bigger and better.
Chana had the opportunity to contribute her opinions on all things Omnichannel as part of a panel discussion at the Shopify Plus Digital Day run by Retail Global, this was an online conference presented online.
Chana spoke about the importance of being strategic, understanding your skill set and teams, collaboration, mentoring and branding. 
Watch this video for a discussion with:
Tim Davies, Zellis
Jonathan Pollard, Codisto
Andrew Wells, Nutricare
Chana Imsirovic, Owl and Monk
Chana loves sharing her views on everything eCommerce and Shopify. If you are hosting and event or would like to design a training or information session for your team please get in contact with Chana and she can present for you.
Watch the True Omnichannel Commerce recording here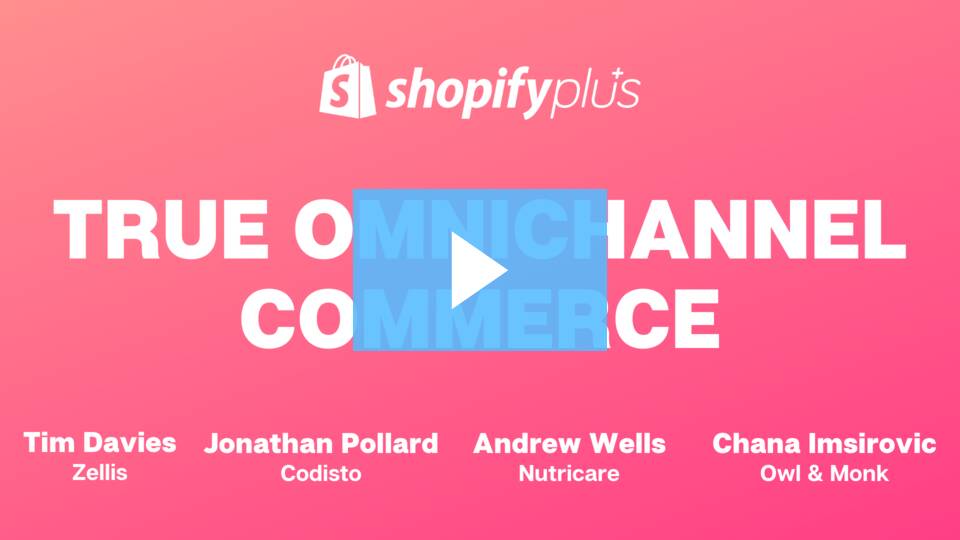 Topics discussed in this panel:

What does omnichannel mean for a retailer and is it for everyone?

What does it take for a retailer to become omnichannel?
Operations & systems capabilities
Marketing mix
Branding consistency
How do omnichannel retailers create a 'source of truth' for product information?
Product data structuring best practices, meta-fields & attributes
Image standardisation
What does omnichannel strategy look like? What are the priorities for retailers?
Data driven strategy
Channel selection
Pricing policy
Consistency of customer experience
View more Shopify Plus Day 2020 Session Recordings